Custom Mobile App Development At Affordable Cost
THE ONLY SERVICE YOU'LL EVER NEED.
We don't just build websites, we build your business by creating incredible websites that attract users. Since 'first impression is the last impression', so we leave no stone unturned to ensure your visitors love the way your website looks and works.
WORLD-CLASS 
MOBILE APP DEVELOPMENT
With every business turning online, it makes complete sense that you should also have a mobile app to let your users have easier access to the products and/or services that you have for them. We have a team of app developers who are well-versed with all the latest technologies used to build apps for iOS and Android platforms. We also welcome the ideas and suggestions of our clients because ultimately, they know what's best for their business. Our job is to bring their ideas to life and design an application that looks stunning and works seamlessly. IOS DEVELOPMENT
Allow us to design alluring applications in iOS, which convey your business message loud and clear. With iPhone grabbing a lionshare of the global market, having a mobile application on the iOS platform will only give you more customers and bigger revenues. Throw us your ideas and get those turn into reality by our expert team of iOS developers. ANDROID DEVELOPMENT
Apps are developed in two platforms, iOS, and Android. So, if you have created an iOS app, then make sure you create one on Android as well since a majority of the world's population uses Android smartphones and tablets. For elegant and intuitive Android apps, look no further than our team of Android developers who are proficient in creating the app of your choice.
Amalgamating Intelligent Platforms
We boast our ability to combine the power of well-known platforms – SAP, Microsoft, Oracle, Workday, Salesforce, and more – with our innovation, brilliance, and capabilities to bring huge transformation. .
SAP
Design a custom management system that suits your business requirements using SAP. Our SAP experts will help create an intuitive management system for your company.
Oracle
We have partnered with Oracle to design enterprise software and IT solutions aimed at providing fast and reliable solutions for your clients.
Microsoft
Our team is well-versed with all Microsoft development tools, which allows us to be head and shoulder above others in terms of creating seamless solutions at the most competitive prices.
Salesforce
We provide solutions that actually help you drive more sales in a short period of time. Our strategies will help you create a larger customer base and acquire deep industry knowledge for obtaining long-lasting revenues.
End-to-end application services
From the development of new applications, through modernization, management and maintenance, we cover all stages of the application lifecycle.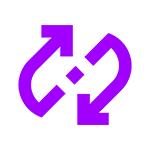 Agile transformation
Drive disruption by applying Lean principles to achieve substantial performance improvements, accelerating business change.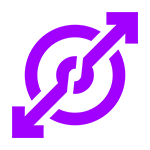 DevOps
Streamline IT by bringing business, development and operations teams together and applying automated processes.

Application modernization
Transform your legacy applications to become more agile and efficient through the power of New IT.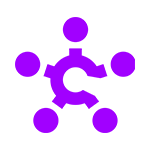 Architecture
Plan and deliver a foundational technology architecture to maximize scalability and performance.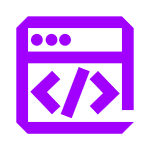 Software engineering
Turn innovative ideas into business differentiation with custom capabilities.can help you improve efficiency and productivity.

Quality engineering
Achieve better experiences, faster responses, greater insights and lower risks with Accenture Quality Engineering Services.

LinkedIn
Learn more about us on LinkedIn.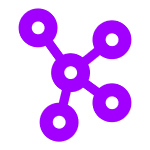 Twitter
Follow Accenture Technology on Twitter.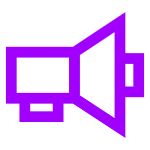 Blog
Visit the software engineering blog.
Got Questions? These Might Help!
Can you build apps for both iOS and Android?
Yes, most of the apps we make support both iOS and Android mobile platforms. It's common for people to want their applications to work across web and mobile devices, so we use development frameworks such as React and React native that enable us to quickly support both platforms.
Do you build web applications too?
Yes, in fact nearly every mobile app that we build also needs a web based application behind the scenes to drive it. Ever logged into an app? There is a web server in the background, serving the app with data that is checking whether you have permission to log in, or not.
Will I own the source code?
Yes, you will be assigned appropriate copyright or licence rights for the bespoke code that we write for your project. We are transparent with intellectual property rights, and you will have the opportunity to review our code ownership terms before the project begins.
How long will it take to build and launch my app?
Many factors contribute to launching a successful project, and some requirements may result in the project taking longer to develop than others. However, for estimation, a good guide is that a project will typically take one month for every £7,000 (+VAT) of development work.
want to take payments, how does this work?
We take payments in-site or in-app using a third-party payment provider such as Worldpay, SagePay, Stripe or PayPal.